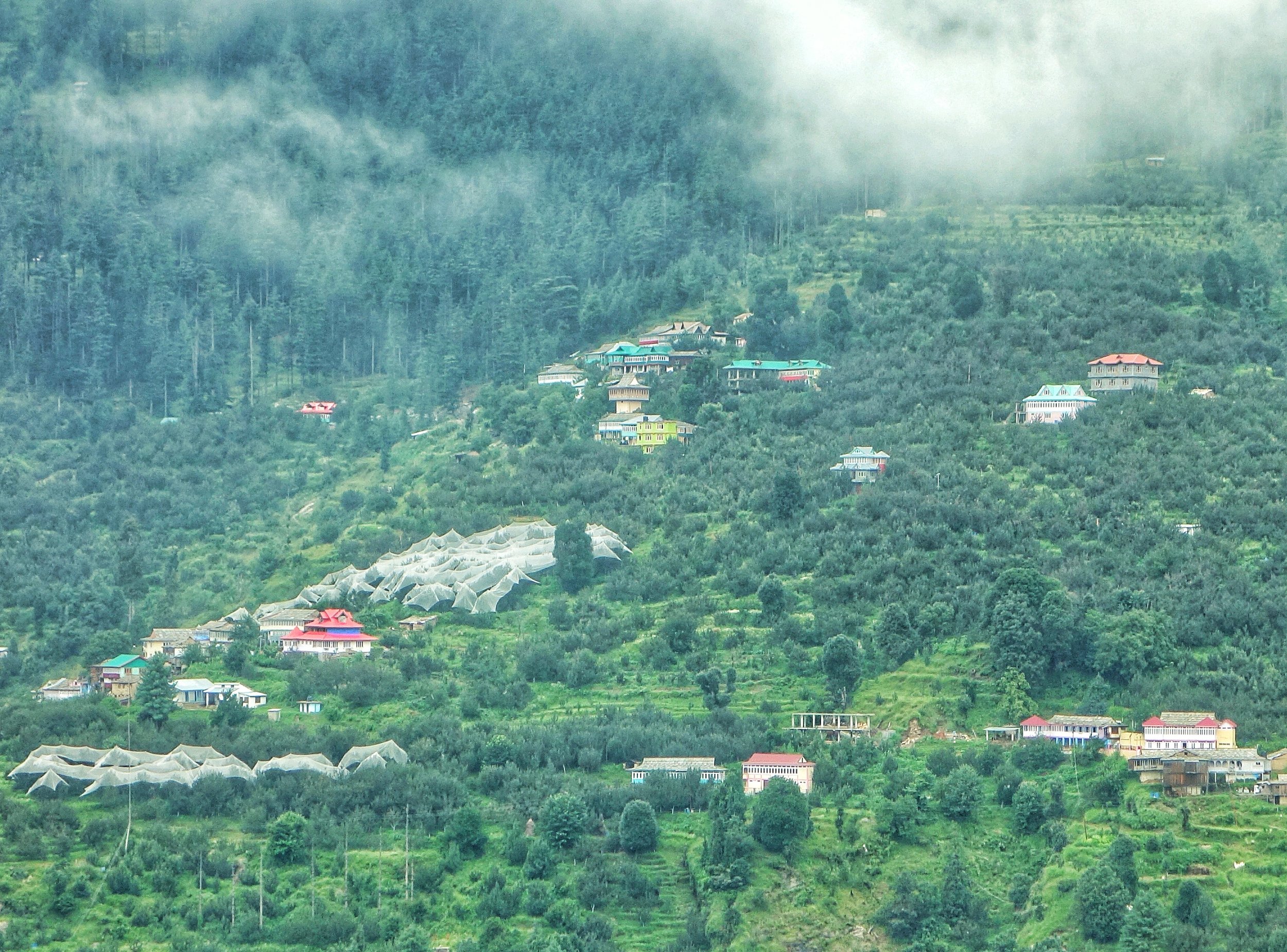 Apple Country & Pabbar Valley
Apple Country and Pabbar Valley
Our signature Trip to offbeat Kotkhai-Kotgarh Apple Country as well as the neighbouring untouched Pabbar Valley. This area is exceptionally beautiful yet unspoilt by the hordes that have descended on the more touristy areas in Himachal. Just 60 kms away from Shimla but in a different world it would seem.
Day 1 : Arrival from Delhi/ Chandigarh at our Heritage House in the middle of an Apple Orchard. Go for quiet walks in the Apple Orchards in Chakrot Village, Mahasu in Kotkhai district.
Day 2 : We hike up the Mountain to visit the famous Mahasu Temple. Walk upto the meadow at Bankuffar and have a look at the local Hail Cannon. Go for a picnic among the Pines by the banks of the Koku Nallah. After returning to the Orchard House in the evening we go for Walks around the factory and visit the Apple processing and packing facility which is situated on the Apple Orchards itself.
Day 3 : We visit the Kotkhai town and visit the 600 year old Kotkhai Fort. After wards we travel to the Khaneti area and visit the Khaneti Fort at Khaneti Deori.
Day 4 : From the Orchards we move on to our Resort Tethys by the Pabbar in a place called Rohru. A new Resort situated right on the banks of the Pabbar River. Enroute we visit Kharapathar, see the magnificent Palace of the Ranaji of Jubbal and visit the ancient Temple at Hatkoti.
Day 5 : We drive early in the morning towards the Chansal Pass which at 13500 ft offers magnificient views of the Garhwal Himalayas. After the Chansal Pass we go towards the villages of Dodra Kwar, which are amongst the most beautiful Villages in Himachal Pradesh. After spending some time at these Villages we return back to the Resort by the River.
Day 6 : We do a trek upto the Giri Ganga Temple. It is a beautiful 6 km Trek which takes one through beautiful Deodar forests and is quite scenic to say the least. the Temple complex consists of three Temple structures and there is a Pond as well.
Day 7 : Departure and Return to Delhi/ Chandigarh
It truly is Himachal like never seen before.