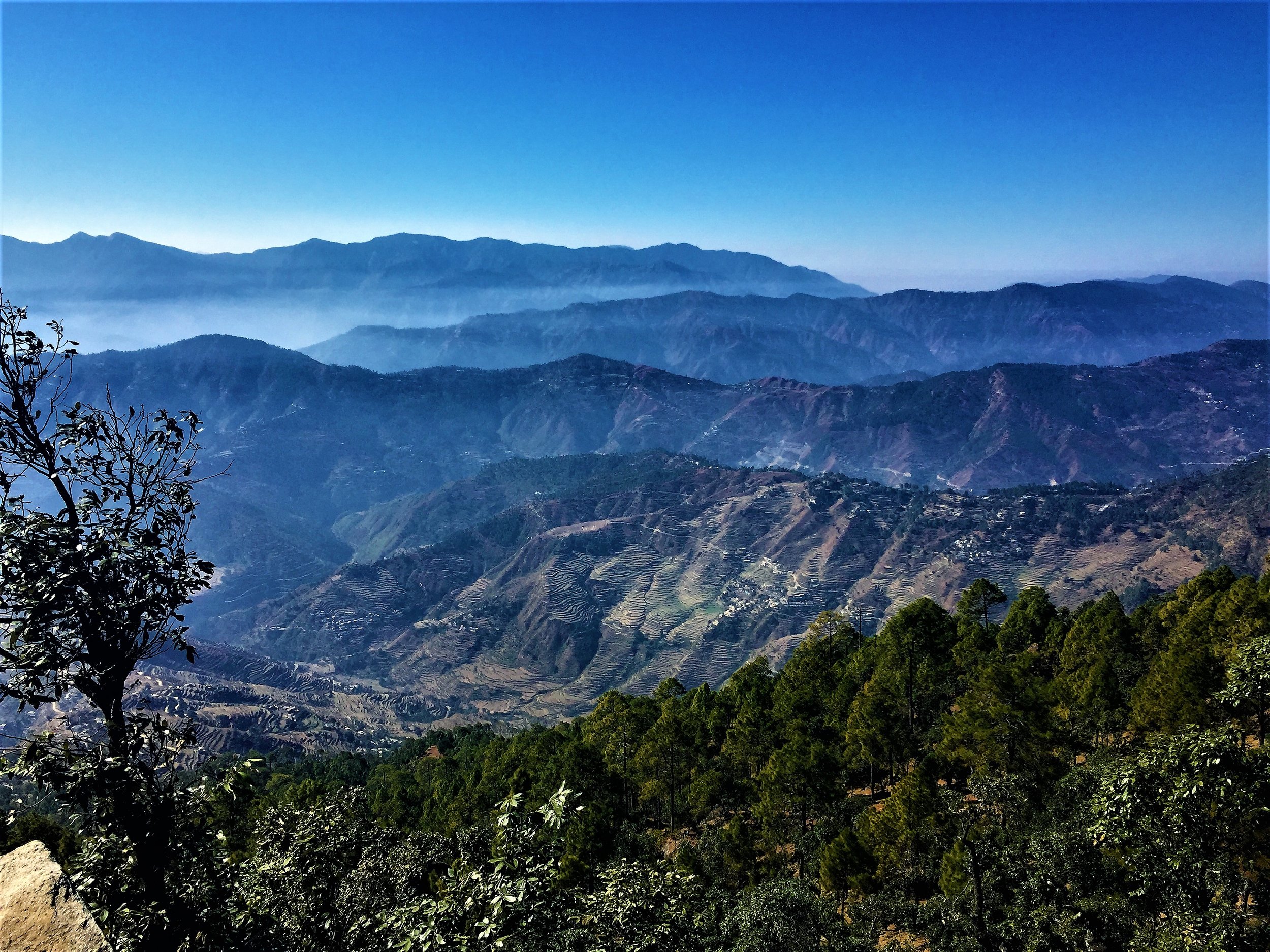 Kumaon Rural Glamping
Day 1: Arrive at from Kathgodam Station or Pantnagar Airport. In the afternoon, explore the village of Salla Rautela. An old Kumaoni Village, Salla Rautela still adheres to Kumaoni traditions. You'll see the local grains being grown and apiaries in the houses. In the summer, swallows will migrate to the nests inside the houses specially created for them. Along with the other birds, they help keep pests away.
Day 2: Hike to the Syahi Devi Temple. Situated on the top of a hill, the Syahi Devi Temple is revered by locals and major festivals including Holi are celebrated at the temple. This was also the place where Vivekananda meditated when he was in Almora and Kumaon. The hike would take you through Oak, Pine and Rhododendron Forest and you might just see some deer on the way.
Day 3: Visit the Katarmal Sun Temple and the old town of Almora. The Katarmal Sun Temple is one of the few sun temples in the country. The incomplete temple has been built out of stone, limestone and urad dal and stands tall to this day. Near the Sun Temple, you would also see an old watering hole. Spring water is let out of the hole and the villages nearby congregate there for their water needs. During festivals, such holes were prayed to as well.
The town of Almora was built by traders in the 16th Century to supply the Kilmora plant to the Katarmal Temple. The town was once under Gorkha Rule and was an important exchange for trade between Kumaon and Tibet. The walk through the old town will still take you past ornately carved wooden facades and homes where Tagore and Vivekananda stayed. The local market is quite busting as well with local utensils made out of brass and copper being sold there.
Day 4: Depart from Shitlakhet spending a few hours in Ranikhet. The walk through the old cantonment of Ranikhet is beautiful. It will take you through the old churches that the town was known for. Some have been converted into cottage factories where war widows make shawls. One of the churches is still functional. The walkthrough Ranikhet will also take you past Old Grant Bungalows. Some of them are restored as hotels and residences. We will also walk through great pine and oak forests and stop for tea at one of these old British establishments.