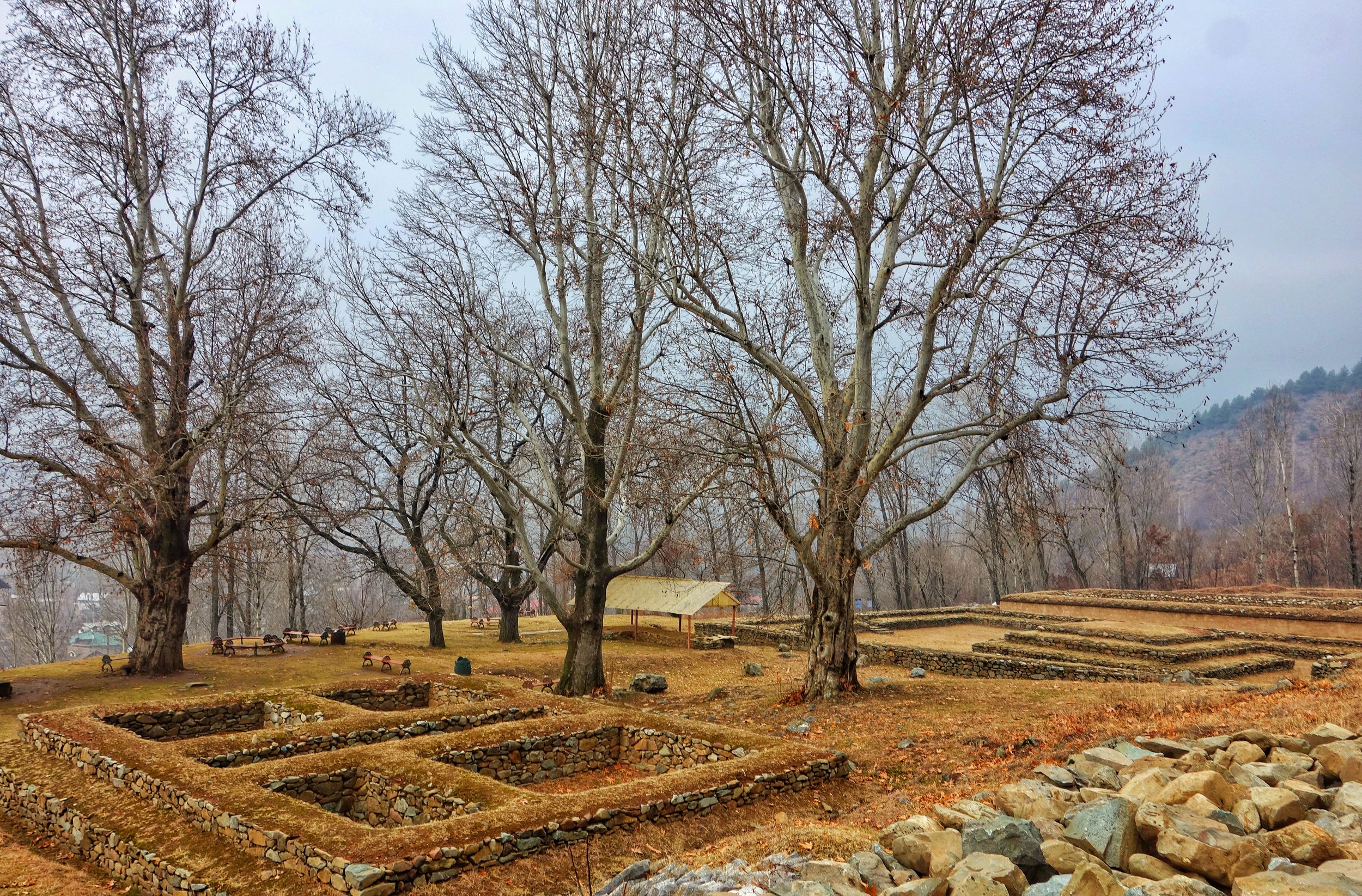 Kashmir Adventure Heritage Tour
Presenting our first Curated Unseen Kashmir Tour. Explore the scenic beauty of Kashmir along with an overview of the rich Cultural History of Kashmir. We take you to seldom seen places, off the regular Toruist circuit and combine these with the more known places in the Valley. Also included is a two day Trek to the high meadows of Danizab and Camping in the Pir Panjals
Day 1 : Arrival at Srinagar and check into the stay. First day we will go around the Dal Lake and the numerous Mughal Gardens that abutt the Lake. Starting from Harwan, Shalimar, Nishat, Chashmeshahi and finally the Pari Mahal, which is a terraced structure from the Mughal era and served as the library of the Mughal Prince Dara Shikoh. It earlier used to be a Buddhist Monastery.
Day 2 : We first visit the reamins of the two thousand year old Buddhist Monastery at Harwan. This involves a short hike of around 15 minutes uphill to the site of the Monastery. After that we visit the Old City of Srinagar. We start at the Khanqah e Moula, the beautiful Wooden Mosque, which was the first Mosque in the Valley. We visit the largest Mosque in Srinagar, the Jamia Masjid built in mix of Central Asian and Kashmiri styles. From there we visit the Budshah Tomb and finally we visit the Hazratbal Shrine.
Day 3 : We visit the Shri Pratap Museum Located at Lal Mandi and see the price less collection they have on display. After the Museum we proceed towards Gulmarg. In Gulmarg we visit the Rani Temple and the Gulmarg Palace.
Day 4 : After a morning ride in the Gondola we move from Gulmarg and go to Parihaspora, which has the ruins of the ancient Capital of Kashmir and is locally known as the City of Stones. After Parihaspora we move towards Pattan and visit the Sugandesha Temple and the Pandava Temple. Proceeding onwards on the road to Uri we visit the Boniyar and the Daata Temples. Uri which is right on the LOC we visit the Nand Singh Memorial.
Day 5 : We drive towards Sonamarg and take a detour from Kangan towards Naranag. At Naranag we visit the ruins of the Temples of Wangath. After that we take a short hike through the wooded forests and Gujjar / Bakarwal huts and visit Domail where two Mountain Rivers meet. After that we proceed to Sonamarg
Day 6 : In Sonamarg we visit the Thajiwas Glacier and walk around the beautiful place. Afterwards we proceed towards Tosa Maidan where we stay Camp out.
Day 7 : Next day we hike to the beautiful Alpine meadow of Danizab which offers great views of the Pir Panjals as well as the Great Himalayan Range. We hang around the beautiful Camp site and interact with the local Bakarwal shepherds.
Day 8 : We return from Danizab to Srinagar and proceed for Departure.
Includes : Accomodation on twin sharing w/ Breafast and Dinner, Transport in Innovas ( 4 pax to a Car) and Airport Pick Up and Drop
Does not Include : Lunch / Entry Tickets/ Gondola Tickets